Collective pending approval.
Awaiting approval from Open Collective Foundation.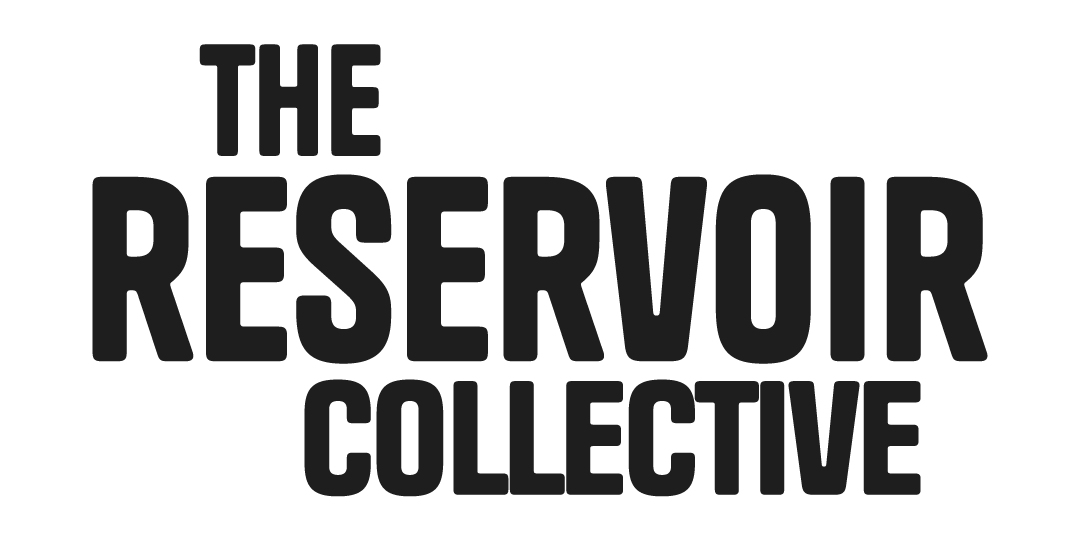 The Reservoir Collective
A mutual-aid collective serving Black queer trans and disabled creatives by pooling resources to help artists complete their projects, providing affordable creative development feedback, and implementing impact-driven community outreach / exhibition
Contributors
---
The Reservoir Collective is all of us
Our contributors
12
Thank you for supporting The Reservoir Collective.
Connect
---
Let's get the ball rolling!
News from The Reservoir Collective
Updates on our activities and progress.
About
---
"Solidarity over competition" - Courtney Morrison
"Discovering and creating sustainable systems of care" - Richard Parks

Throughout 2022, numerous Black and Queer artists expressed the countless difficulties that come with being a systemically underrepresented and under-supported independent artist. The most consistent issues that were brought up are:
Scarce funding in Chicago for the arts
Consistent pattern of "cliques" in art communities due to the sense of scarcity in funding and artistic development programs
The film industry in Chicago, though rapidly growing, is still very small and leaves employment options and growth in the industry limited
Exploitation of Black and Queer stories by filmmakers who have no connection to the community they are representing in their work
A lack of impact producing for many artistic expressions (aside from documentary and theater, which are predominantly white fields that often still leaves vulnerable and marginalized communities overlooked).
The desire to create without the troubles of profit or worth
The overall preference to struggle together instead of in isolation
WHO WE ARE: A mutual-aid collective established by and for Black artists to pool funds to financially and creatively support Black Queer, Trans, and/or disabled artists in completing their artistic projects.

MISSION: Our mission is to provide affordable creative development feedback opportunities and implement impact-driven community outreach / exhibition for Black Queer, Trans, and/or Disabled artists in Chicago.

VISION
Curate events and resources for Black artists, prioritizing Chicago's Black Queer, Trans, and/or Disabled communities on the far south and west sides
Pool funds for Black Queer, Trans, and/or Disabled artists to assist them in completing their projects. or supplementing the cost of living so they can focus more of their time on their artistic practice

Project Support - As of 2023, we are striving to support our collective members first to determine what support members can realistically provide outside of the collective in future years
Cost of Living - As of 2023, we are striving to support our collective members' cost of living  first to determine what support members can realistically provide outside of the collective in future years.
VALUES
Commitment against anti-blackness and colorism.
Lead with curiosity. Ask questions.
Move with love, joy, grace and sustainability in mind.

Grounded in enjoying the process
Implementing consistent systems of care
 Maintain a sustainable work life balance in the ongoing commitment to sharing resources with black, queer, trans and disabled artists to to our fullest capacity without spreading collective members too thin

Will yourself to try new things.

Experimentation without the pressure of perfectionism

Communicate openly, honestly and transparently.

Anchor of trust to move through changes collectively
Make space for emotion
Allow people into our unique processes in order to ask for help

Co-create spaces for Black, queer, trans and disabled artists to express through their own form of art

Share resources openly and transparently for emerging black and queer artists coming up
Accountability to follow our mission.  Be about that action for real.

Engage in historically Black neighborhoods and communities in Chicago
Commitment to harm reduction

Call in members
Be receptive to critique 
Create restorative processes with ongoing implementation to ensure change can occur
Build relationships with organizations/individuals who do that work to train members + use as a third party for internal conflict
Hold our community members accountable to uphold these values 

MEET THE TEAM
Elodie Edjang (she/her) : A documentary based multi-disciplinary storyteller and story consultant. She specializes in short-form content, character portraits, participatory filmmaking, and blending narrative and documentary techniques. Previously, Elodie served as the lead video editor for Local Legend Films and was selected as a 2019 NeXt Doc Fellow. She is the mentorship committee co-chair for the Alliance of Documentary Editors. She is currently directing a poetic long form documentary about queer Christian women of color and co-directing a short documentary about Kartemquin Films co-founder Gordon Quinn. Elodie holds an MFA in Documentary Media from Northwestern University. 
Sierra Jackson (she/they) : Is interested in the design and space of language, building and collapsing worlds in between text images. Sierra is a writer, producer, and director guided by studio thinking approaches to art and education. The creative paths she finds herself most excited by are those that strive to enhance image-based media literacy and offer space for the viewer to self-reflect. 
Adia Ivey (they/them) :  A producer and director based in Chicago. Adia forefronts underrepresented stories by exploring relationships — with ourselves, our community, and the obstacles that influence how we navigate the world. They explore this through a Black Queer womanist lens using various genres and often shifting between from scripted narrative and documentary.
Richie Parks :  I have a deep reverence for careful documentation and authentic storytelling.
Growing up in a military household, I've become an expert at two things: making new friends and push-ups. Moving from place to place has cultivated my joy for archiving peoples' unique experiences into memorable narratives. From roaring laughter to fragile grief, our experiences shape our stories and our stories shape us.
Saaleha Johnson (they/them) :  A fiber artist, community organizer, and lifelong southsider. They are grounded in practices of youth co-empowerment, radical imagination, and storytelling. These frameworks developed Saaleha's grassroots approach to community building, and they use them as tools for connection and healing. Saaleha has been crocheting for 3 years, being the fourth generation of their family to carry the practice. Within their family, crochet has been a demonstration of love, a welcome new members, and expression of creativity. They hope to hold these themes and more as they grow their craft.
A'Keisha Lee (she/her) :  A'Keisha Lee is originally from Lansing, IL but began acting in Saint Louis, Missouri. A'Keisha made her theater debut by portraying Lady in Yellow in Independent Theatre Company's production of Ntozake Shange's For Colored Girls. in addition to theater, Lee Initiates her professional career in health administration and policy while watering her passion for racial justice and improved access services within our communities. Through engaging with her community volunteer work and internships, Lee has become highly skilled at community organizing, community building, and effective communication.
Nia Ali (she/they) :  A multi-faceted writer and artist, growing their craft through conscious community engagement and curiosity. A Chicago native, she's cultivated a practice shaped by the mysteries and pleasures of being alive as a Black, queer person. Nia's work examines nostalgia, memory, and faith. Their art engages the senses via the trickster brain, love, nature, hope and the infinite possibilities and realities that call to us. Nia holds a B.A. in Creative Writing and has enjoyed several film study courses. (A little bit of on-screen work, too!) Her current film project, Fever Pitch, is forthcoming.
Joshua X.  Miller (he/they) :  Chicago-born artist that brings life to the work that he does. He is an artistic omnivore, and a devoted life learner. With the dream of being a producer of influential material, Joshua is dedicated to telling the stories of the unheard. He is a playwright and performer looking to explore the identity of what it means to be Black and Queer. He has produced several short documentaries, one being, For My Brother: The Legacy of Joseph Beam, which details the life of the late activist Joseph Beam. He's excited to create space where creative communities can collaborate and thrive together.
Kenyetta Johnson (she/her) :  Yettiii Johnson is a Producer with a passion for storytelling! She believes it is all-important to tell the stories of the people often forgotten by mainstream and popular media. Her most recent project was as a Creative Producer for the MANIFOLD Docuseries, a series that explores the stories of Black LGBTQ+ folks across Chicago. She is currently the Director of Operations for Mezcla Media Collective. Yettiii''s overall goal is to make content that matters to her community and to help those around her meet their full potential, both creatively and personally. 
Courtney Morrison (she/they): An artist specializing in photography and filmmaking in Chicago. She has a passion for uplifting stories that get to the inside of who and how we are through experimental, documentary media. They hold a B.A. in Radio, Television & Film and a Certificate in Creative Writing from Northwestern University. Their recent projects cover themes of intimacy, community, and hope. She creative produced the episode "The Intimacy We Find" in the "MANIFOLD" docuseries, which highlights Black, queer experiences in Chicago, and premiered at the 2022 Reeling Film Fest. Courtney also served as DP in season two of "Craft Service", an experimental talk show on healing. Both series are available to stream on OTV.
Courtney is currently focused on Black and Indigenous-led land justice and is an apprentice with Urban Growers Collective. When not working, you can find her somewhere dancing or crafting with plants. 
Fullamusu Bangura (any pronouns) :  A queer writer + visual artist originally from Washington, D.C.. and currently residing in Chicago, Illinois. They are the author of the essay-book "...Considers Lil' Kim's Hard Core." Their poetry has been published in New Delta Review, Apogee Journal, and Southeast Review. In 2020, they were selected as a 2020 Best of the Net Poetry finalist. They are a zine-maker and collagist, using humor and astrology to make sense of a chaotic world. Fullamusu's poem "Legend of the Siren" is featured in the Manifold Docuseries. 
Olivia Pearson (she/her) : A writer, director, and producer from the South Side of Chicago. Pearson's goal as a storyteller is to examine how marginalized communities navigate love, family, relationships, and identity in a white supremacist society. Pearson has interned at renown institutions such as NBC, ABC, the Chicago History Museum, and the Smithsonian Libraries. She has worked on productions such as Drive Slow (2017 Independent Pilot Competition at New York Television Festival) Brujos (2017), NBC's World of Dance (2017), and Funeral for a Bird (2018 Cleveland International Film Festival selection). Pearson recently co-produced the short film Brown Paper Bags and the Eternal and is in producing her short Pros & Cons, which was a Finalist in the 2022 Nashville Film Festival Screenplay Competition. She is a proud graduate of Howard University.