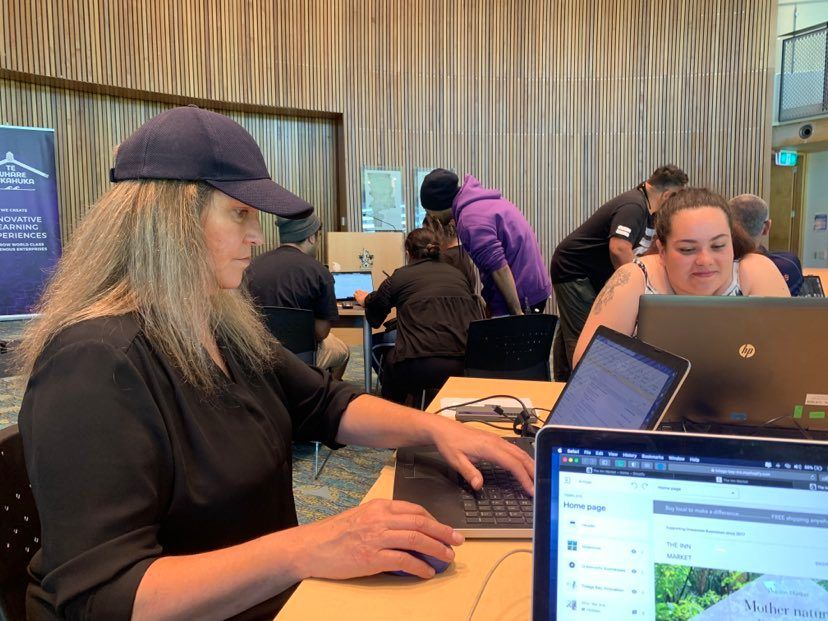 Tolaga Bay Innovation
Goal: $20,000 Empowering Maori communities through entrepreneurship and technology upskilling.
About
---

The Goal: To support and equip five budding entrepreneurs at $4000 each including business and technology training, software costs and e-commerce mentoring
. This digital learning will enable Tolaga Bay community members to become full global citizens; learning, selling and working anywhere in the world. Tolaga Bay Innovation ("TBI") is an NZ charity partnering with Zeald GEM Academy, Tindall Foundation, Chris B. Myers and five other Fellows.
The Vision: TBI ran an entrepreneurial training program over the past year in partnership with the Ministry of Social Development creating 13 Māori owned businesses. A further grant application was turned down (in August 2021) because of the number of other new tech hubs in NZ requiring funding. With your help, we are going ahead with another training program anyway. The vision is to establish a Putea Ora Fund which can provide grant based cash flow for grassroots enterprise, and capital for enhancing social and economic opportunities in the East Coast region  

The Opportunity:
Through this project Fellows can personally connect with a Māori community, as already experienced by 14 fellows in February 2021 who were welcomed on to our marae for a weekend korero - see film below.  It also connects Fellows to key economic, environmental and social development initiatives being led by Maori within the East Coast regions .
https://www.gisborneherald.co.nz/local-news/20200610/a-lot-of-knowledge-to-share/

For further information on Tolaga Bay Innovation, see its
Open Collective
page.
Our team
Lily Stender
Ehara taku toa I te toa takitahi engari, takima...
Contribute
---
Become a financial contributor.
Tolaga Bay Innovation is all of us
Our contributors
4
Thank you for supporting Tolaga Bay Innovation.
Budget
---
Transparent and open finances.