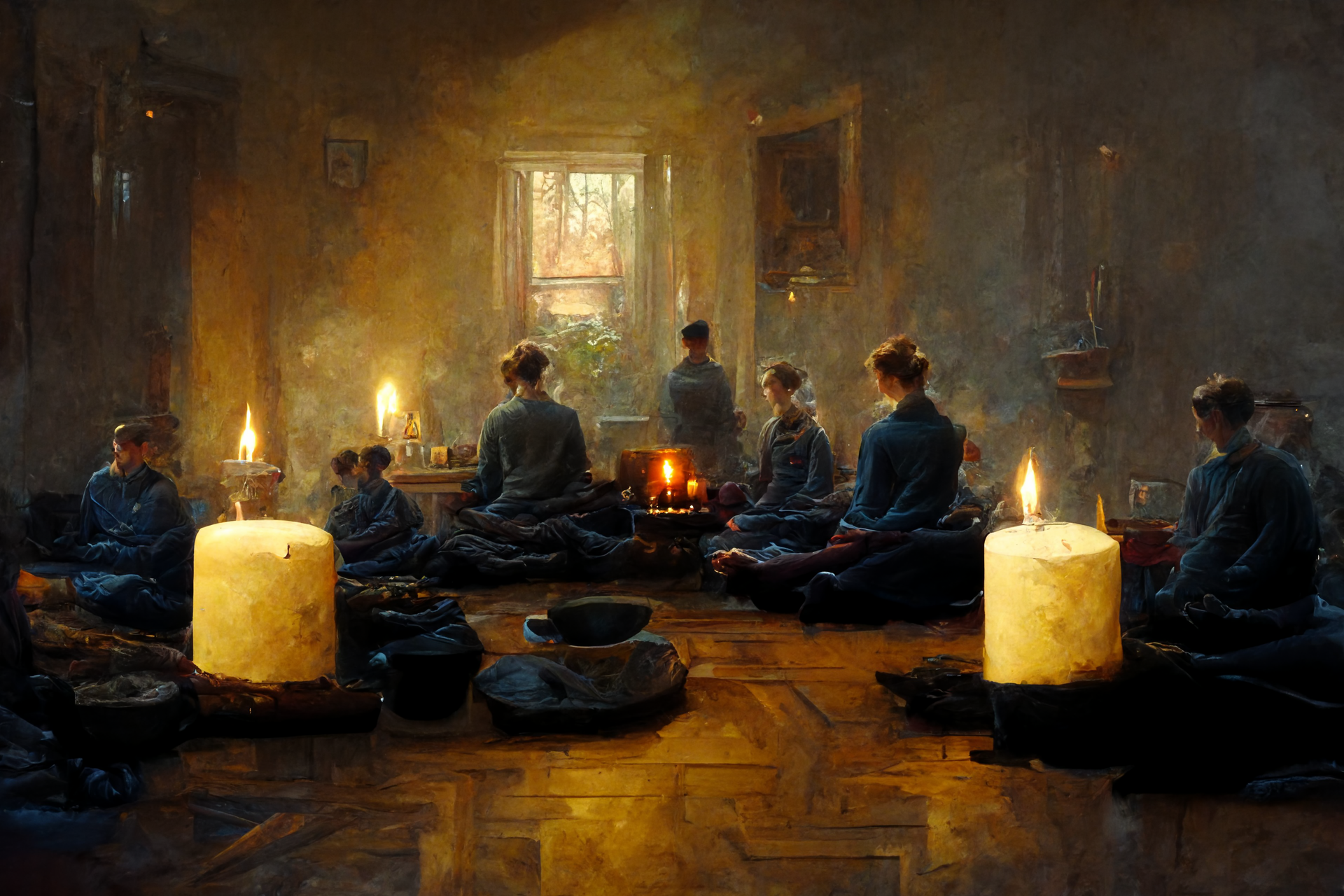 Alversjö Monastic Retreat
A retreat to meditate and co-create the Alversjö Monastery.
Friday, April 7, 2023, 6:00 PM - Wednesday, April 19, 2023, 2:00 PM (UTC+02:00)
About
---
The main purpose of this retreat is to gather some people who want to meditate and work together for a few hours every day and are interested to co-create the proposed Alversjö Monastery. The participation will be in the spirit of communal effort and will be in direct service for the community in various ways.
You can find more information about the idea of the monastery
here
.
The retreat is limited to 30 people who will bring their own tents/RV's. There is limited space for inside accommodation in one of the houses but windows are currently only covered by plastic foil. Parts of the barn, or the HQ will be used for eating, communal gatherings and meditation. If work-weekends or other events are happening at the same time we find agreements not to interfere each other.
Participants will share additional costs for food.
Connect
---
Let's get the ball rolling!
News from Alversjö Monastic Retreat
Updates on our activities and progress.
Facebook group and Spreadsheet
I created a Facebook group and there is the spreadsheet to coordinate some thing before hand. If you are interested we can also make a list for food shopping, so everybody brings something for shared meals....
Read more
Alversjö Work Weekend from 17-19 March
While we have this 3-weeks retreat there will certainly also be other people around sometimes to visit and/or do some work on land and buildings.From 17th to 19th April there will be the second work weekend this year and around 20-40 people...
Read more
Published on February 7, 2023 by
Pinkolas
Budget
---
Transparent and open finances.
Total disbursed
€272.49 EUR