Burning Questions - a co-created change-making unconference has been archived.
Burning Questions - a co-created change-making unconference has been archived and is no longer active.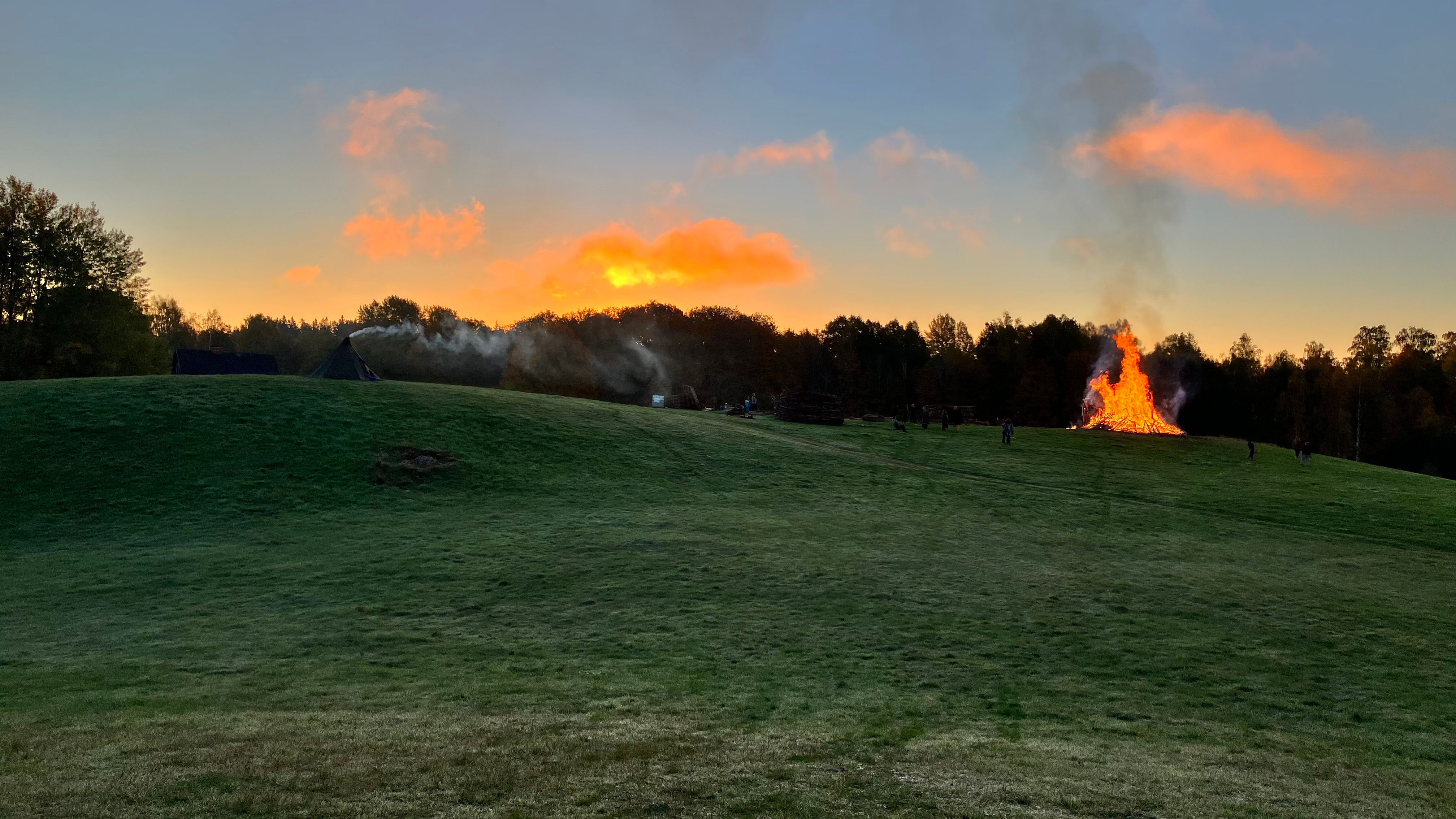 Burning Questions - a co-created change-making unconference
Show up with Burning Hearts and -Minds to explore and co-create around the most important and difficult questions with joy and flow.
Monday, July 3, 2023, 12:00 PM - Sunday, July 9, 2023, 1:00 PM (UTC+02:00)
About
---
Official invitation!
The world is in urgent need to harmonize. Not to stand still or always be happy. But harmonize: Ebbs and flows that are not spinning out of control. An ecological climate that allows all living beings to flourish. A political climate where everyone is heard. An emotional climate where we can grow out of scarcity. An anti-fragile world, where we dance together, bump into each other and learn to dance even more gracefully. 

What it is:
A
burn
. An unconference. An activist gathering. A hackathon. An arch from meeting new people with new skills, to co-create new ideas and solutions, harvest & understand, to celebrate our efforts! …and continue out into the world with new wisdom, power and love. 
Theories are for action, practices are for getting ready. At this burn, we radically express our need to do something, as the world is burning. This means that we have to create prototypes and lasting collaborations, be humble and listen, be brave and inclusive - and with fire and urgency gift the world new options. 
This is a place for conversations on difficult matters - what do we do when our democracy is failing, when our water is polluted, when we are all stressed out from saving a world and working a 40 h job at the same time, when we see that the problems are too complex to grapple with?
This is a place for sketching solutions and making prototypes. Bring your laptop. It's also a place for connection, friendship and commitment through community. Bring your burning heart. 
This is also a place for inspiration. Gift the best of you. Bring an open mind. It's also a place for finding accountability partners. Bring your commitment to change. 
And, hey, we need to document this shit. If we don't, it's just going to be another hanky-panky of rose-red dreaming. 
We will observe the 11 principles and use them as guidelines to stay radical. 

What it isn't:
A burn. Yeah, you know, we actually plan to get stuff done, mostly in service of people other than our own group. Also, it's not really radically inclusive, you have to want to take action and collaborate. It's not a place for ideologies, self-promotion or surrendering to hedonism.

Some lineages this arise from:
Borderland, metamodernism, John Vervaekes meaning-crisis, direct action, Dark Mountain Gathering, eco-villages, transition towns, the meta-curriculum from the Respond Network and Monastic Academy, the solarpunk movement, Art of Hosting, Extinction Rebellion… 

How:
In the spirit of unconferences and burns, YOU are the one to make this happen. 
There is: 
A beautiful piece of land 4 h from Copenhagen and Stockholm: Alversjö.land with forest, lakes and fields. Totally idyllic.
A well with running water taps and plugs with lots of electricity 
There will be a compost toilet system
Old houses and barns that are clean'ish 
A discord channel to coordinate the efforts, including a channel for advice process (for now copied from The Borderland's system, you can read about it here). If you want an invite link for Discord, write

[email protected]

 
A bunch of people who have self-organized larger events before
A facebook group for casual following and announcements https://www.facebook.com/groups/1250995405512526/
You should bring:
Anything you need to camp & eat & thrive for 7 days
Dreams and gifts
Your pets and kids, if that's the best for them
Energy to step up in an lead role or to support those in lead roles as willing volunteers
If you wanna join this journey, add XXX DKK (XX EUR) to our common pot and sign up here:
The money goes to:
land use
power and water use
a dream grant
WHAT ARE WE GOING TO DO WITH THE DREAM GRANT?
Great question! What would you like to bring, that isn't there, and that you don't have money for?
Inspiring art? 
A podium and stage?
The most beautiful whiteboard ever?
Materials to prototype with? 
Costumes to enact a possible future?
A soft cuddle space for tired hearts?
Budget
---
Transparent and open finances.