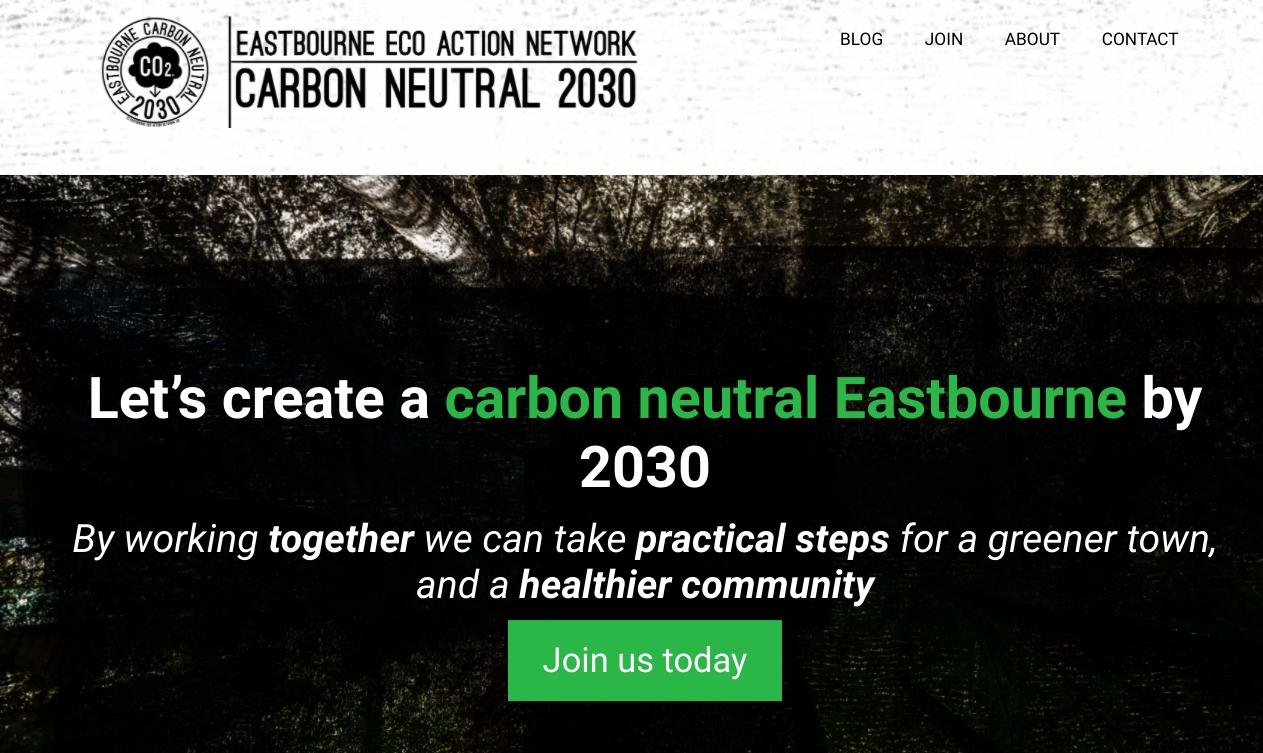 Eastbourne Eco Action Network
cross-community collaborative effort to achieve a carbon-neutral Eastbourne by 2030
Become a contributor
Top financial contributors
What's new with Eastbourne Eco Action Network
Stay up to dates with our latest activities and progress.
COVID-19 update
As the coronoavirus pandemic is sweeping across the UK, the Eastbourne Eco Action Network is having to shut down all its face-to-face group meetings in order to comply with social distancing instructions laid down by the UK government . However, the work of the network and its various Working Groups goes on, supported by the online digital infrastructure already created anyway to ensure that collaboration could continue in between group meetings.
Published on March 30, 2020 by Andrew Durling
Eastbourne Eco Action Network holds its first Steering Group meeting
Published on January 10, 2020 by Andrew Durling
Budget
See how money openly circulates through Eastbourne Eco Action Network. All contributions and all expenses are published in our transparent public ledger. Learn who is donating, how much, where is that money going, submit expenses, get reimbursed and more!
Monthly financial contribution to Eastbourne Eco Action N...
Monthly financial contribution to Eastbourne Eco Action N...
Today's balance
£18.32 GBP
Estimated annual budget
~ £6,219.08 GBP
Eastbourne Eco Action Network is all of us
Our contributors
5
Everyone who has supported Eastbourne Eco Action Network. Individuals and organizations that believe in –and take ownership of– our purpose.
About
Our network brings together community groups, businesses, and councillors from across the Eastbourne area to engage in deep cross-community collaboration on climate action to support the climate change strategy initiated by Eastbourne Borough Council, with the overall goal of helping to deliver a carbon neutral town by 2030 as per the Climate Emergency declaration passed unanimously by full council on July 10th 2019.

We have set up 8 Working Groups that self-organise to design & implement practical projects that will reduce carbon emissions within the Eastbourne area as quickly as possible as well as helping to make the town a more sustainable, resilient, safe, and healthier community at the same time.

Eastbourne is a coastal community in the front line of climate change, confronting the rising seas and stronger storm surges of a rapidly warming world. We strive to develop a more sustainable and resilient town that can rise up to the challenges of climate change whilst improving the quality of life for all who live, work in, or visit the town.