GulpJS
The streaming build system.
Thanks to your financial contributions, we are operating on an estimated annual budget of
$19,812
The streaming build system.
Since its inception, gulp has been the go-to build tool for developers and designers alike. As we approach the 4.0 release, we're looking to expand the team and move away from a "lone maintainer" model. We think this will help speed up support and releases dramatically.
Growing the team requires funds for build infrastructure, community building, and other expenses. We hope that with enough funding we can pay a developer to dedicate real time to the project with some consistency.
gulp is powering tech giants, startups, open source projects, Fortune 500 companies, and hobbyists all over the world - reaching 22,000 stars on GitHub - without any financial support.
Support gulp by becoming a Backer or a Sponsor. Not only will you see your photo on our README, but more importantly you'll help us continue building and make gulp better for everyone.
With a recurring donation of $20 or a one-time donation of $60, we'll send you one of these custom, high-quality shirts: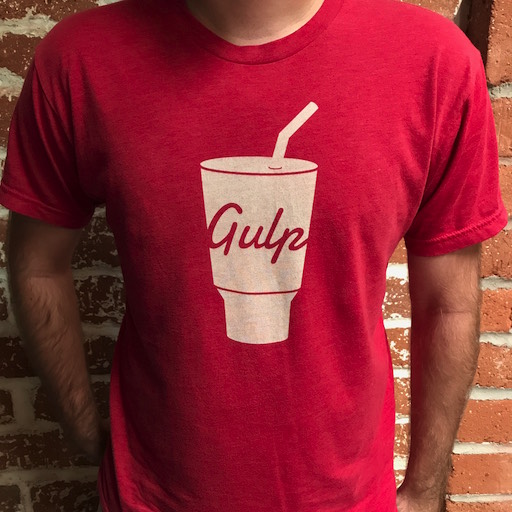 Team
Meet the awesome people that are bringing the community together! 🙌
Budget
Current balance: $6,454.29
Contributors
14 organizations and 56 people are supporting us.