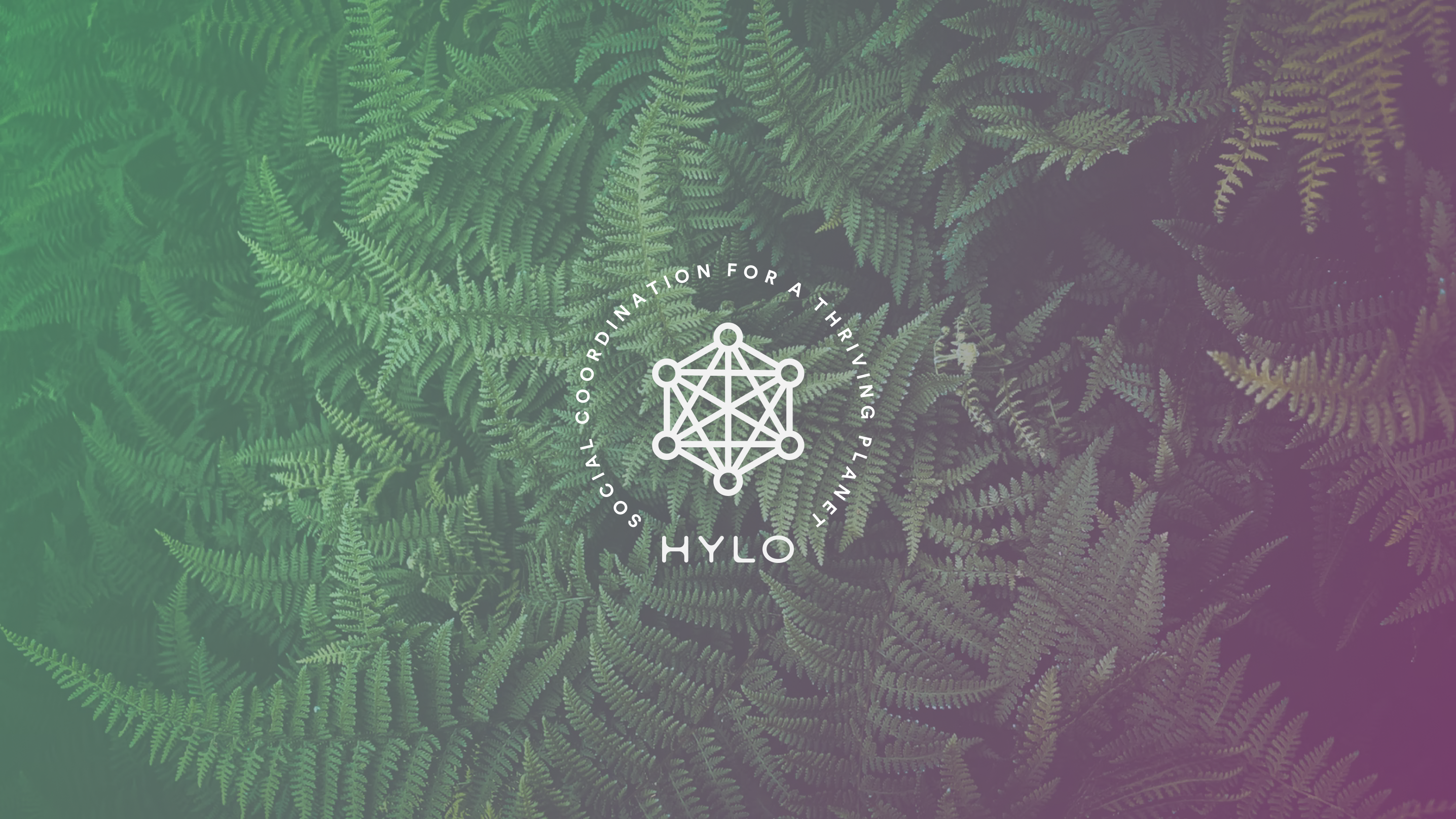 Hylo
Prosocial Coordination for a Thriving Planet: Hylo is a donation-driven, open-source community platform for purpose-driven groups.
Contribute
---
Become a financial contributor.
Top financial contributors
John Sprague
$2,100 USD since Jan 2023
Kamal
$50 USD since Dec 2022
Mihai
$30 USD since Apr 2023
Hylo is all of us
Our contributors
21
Thank you for supporting Hylo.
Budget
---
Transparent and open finances.
Connect
---
Let's get the ball rolling!
News from Hylo
Updates on our activities and progress.
Conversations
Let's get the discussion going! This is a space for the community to converse, ask questions, say thank you, and get things done together.
About
---
Hylo: The community platform for purpose-driven groups.
Hylo is a free and open-source community platform for purpose-driven groups. Our web and mobile apps enable discussions, requests, offers, resources, projects, events, geographic maps, rich member directories, and direct messaging. 
Hylo is different.
Hylo works for groups of any size and excels at multi-stakeholder collaboration by making it possible to link groups together to form larger networks. Only on Hylo can you share one post with many different communities, creating conversations and actions across networks.
Hylo saves time for community leaders by creating space for peer-to-peer coordination and conversations that drive action. People use Hylo to share resources, events, needs, and offers. Peer-to-peer organizing builds trust and grows relationships, making for stronger, more self-directed groups. We believe that trust and deep relationships are the magic formula for high-performing groups and strong communities, and we've designed every aspect of Hylo to help people build the trust that makes communities thrive.
Hylo's unique place-based tools enable local community building and resource sharing. Our geographic map helps people discover opportunities right around the corner.
Hylo is for purpose-driven groups.
Our partners serve groups composed of member organizations and individuals all dedicated to a shared purpose. Here are some of them:
Planetary Health Alliance
is a non-profit out of Harvard with 220+ global member organizations at the intersection of public health and environmental health. They use Hylo to coordinate regional groups, student cohorts, and event participants involved in their many initiatives.
OpenTEAM
(Open Tech Ecosystem for Agricultural Management) is a non-profit with 250 individuals, 45+ member organizations, and 15 farm & ranch networks dedicated to developing open source technology that improves soil health and advances regenerative agriculture. OpenTEAM is using Hylo to promote farmer-to-farmer relationships to support a collaborative learning network.
Prosocial.World
is a non-profit that teaches groups how to cooperate, using their framework based on evolutionary psychology and commons management. They have trained hundreds of facilitators and served numerous networks and organizations around the world focusing on Youth and Schools, Health, and Spiritual institutions. They are bringing their global network onto Hylo to expand their capacity and provide a place for groups to engage with Prosocial practices.
Our partnership with
Holo
will make it easy to fully decentralize Hylo by porting it to Holochain, so that Hylo will become a peer-to-peer, distributed, and participant-governed community platform.
We are a 10x team.
Hylo is led by Tibet Sprague (Technology), Clare Politano (Product), and Aaron Brodeur (Design).
We have combined decades of experience contributing to software teams, including web3 governance platform DAOstack and ecological accounting blockchain Regen Network. Our deep relationships allow us to work with high coherence and efficiency. We make the most of our partnerships and resources, delivering work that rivals VC-backed platforms while operating on a non-profit budget. 
We embed our values at every level of our stack.
Our mission is to empower communities to build a world that works for everyone. Our team practices relationship-driven development, partnering with aligned organizations to improve Hylo in ways that benefit our entire community. These deep partnerships allow us to deliver a community platform that is truly tailored to meet the needs of purpose-driven groups. 
We convene an open-source community of 400+ people that contribute to Hylo's design, features, and codebase. Our advisors are helping us explore how this community can have a formal voice in governing the platform through some kind of cooperative structure.
Our Values
Seven-Generation Responsibility & Care - Our goal is long-term planetary thriving.
Relationship-Centered Design - We work in deep partnership with our stakeholders.
Transparency - Open source code. Transparent finances and governance.
Interoperability - We use and create open standards and protocols to advance interoperability between platforms.
Privacy and Data Sovereignty - You control your data. We will never sell your data or share it without your consent. You can export and delete your data as you wish.
Inclusivity -  We ensure these tools are shaped by and serve diverse communities. 
Collective Stewardship - We include users in decision making and design. 
Our invitation to you.
We are raising charitable funds to grow Hylo's user base and develop new features that will enhance Hylo's ability to support place-based organizing. These funds will allow us to make Hylo financially self-sustaining by building features like community membership fees and transaction tips, and to deeply engage our volunteer developer community to build and steward the Hylo codebase to benefit all.