mockk
pure Kotlin mocking library
About
pure Kotlin mocking library
MockK is covering right now JVM and Common platforms and successfully competing with Mockito as Kotlin mocking library. It is a very young project(start Oct 2017), but there are already thousands of users worldwide and downloads growing each month.
We are actively looking for contributors and co-authors. There are two ambitious goals, that look unachievable at first sight, but in my opinion is essential to win Kotlin competition and require just hard and inventive work. They are - support for Kotlin/JS and Kotlin/Native platforms. If you think you can accept one of this two challenges and join us please contact me.
Besides, contributions may cover:
documentation improvements
KDoc samples
refactorings
additional test coverage
bug fixes
features similar to Mockito
new features with user-oriented goals in mind
integration with RxJava, SpringFu, Spring test, e.t.c.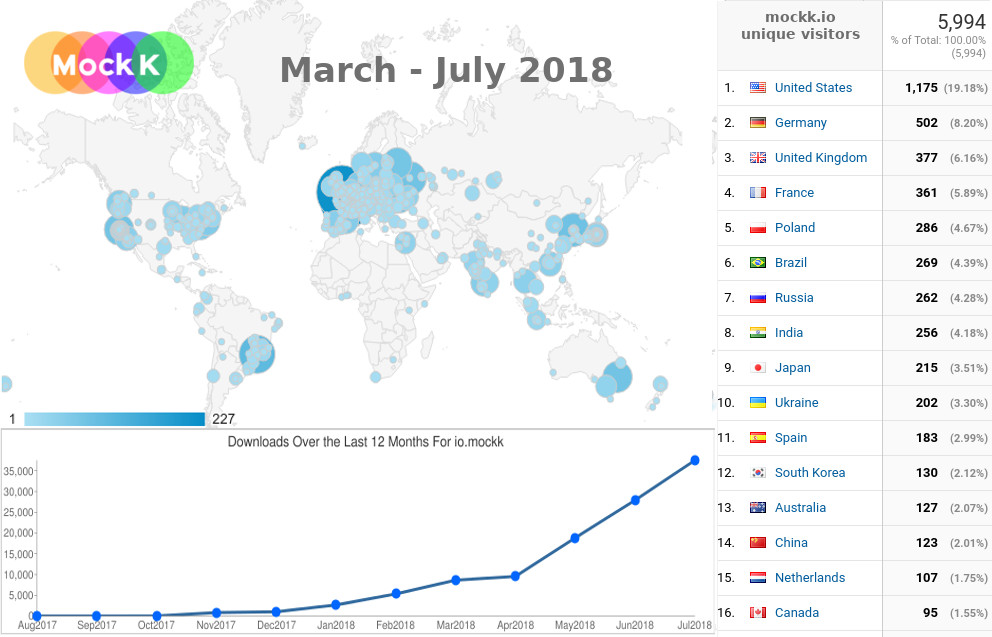 Team
Meet the awesome people that are bringing the community together! 🙌
Budget
Current balance: $8.41
Contributors
1 organization and 1 person is supporting us.