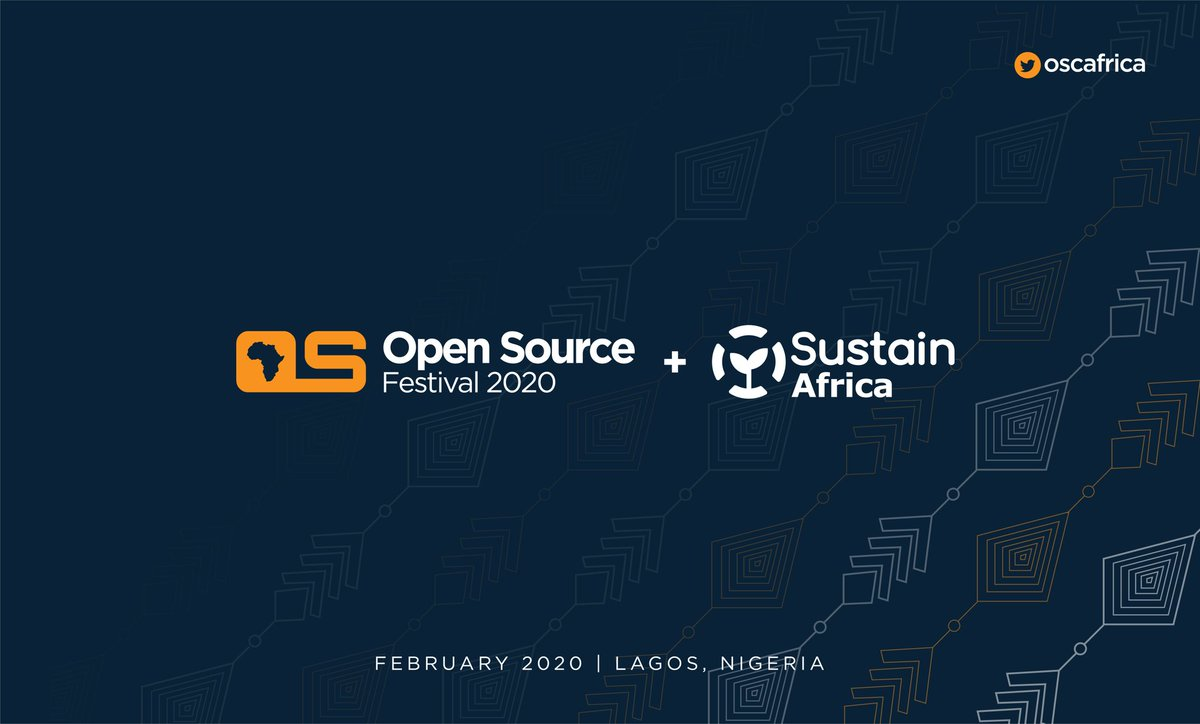 Open Source Festival 2020
Thursday, February 20, 2020, 8:30 AM - Saturday, February 22, 2020, 6:30 PM (UTC+01:00)
About
---
Open Source Community Africa is a community aimed at creating and supporting the open source movement within Africa. As a community, we intend to help integrate the act of open source contribution to African developers while strongly advocating the movement of free and open source software.


Open Source Festival is a high profile event that would attract student delegates, developers, designers, and corporate organizations on a large scale with a series of talks, workshops, and awareness of open-sourced developer tools. The maiden edition is going to be a forum for networking, discussions, and ideas peroration around the latest happenings in technology as well as the growth of open source in Africa.
Through this festival, we intend to move Africans from  the BILLION USERS to the NEXT BILLION CREATORS, and with
SustainAfrica
powered by
Sustain Summit
.
Sustain events are facilitators driven, where there are no keynotes, talks or sponsor demos. Your undivided attention is
required
. Ergo, you'll be required to put devices away if they are a distraction to you or anyone else. 
Join us as we will be featuring a bounty program for bugs hunting from one of our sponsors.
Please, hearing from you will be our utmost pleasure (via
[email protected]
) while supporting you to get aboard with Open Source Festival and SustainAfrica.
Budget
---
Transparent and open finances.
Total disbursed
$3,911.75 USD