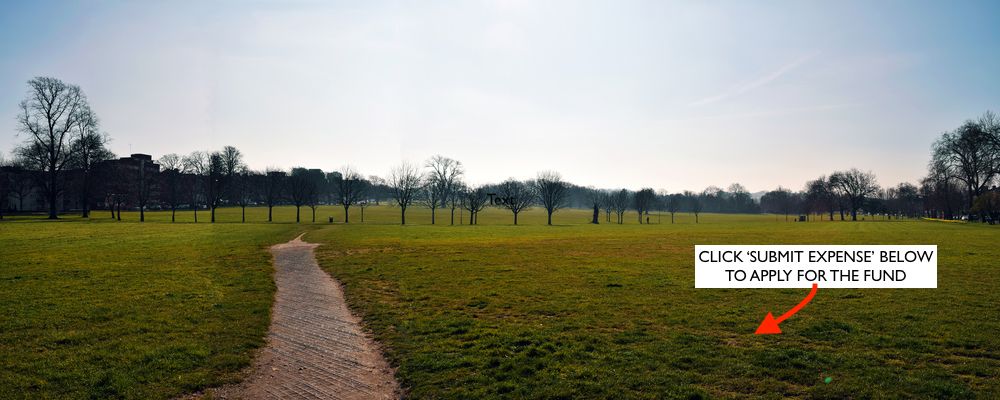 SE15 Community Fund
Neighbours supporting neighbours in SE15. Give what you can, take what you need. Scroll down to the 'About' heading to get started :)
Contribute
---
Become a financial contributor.
Top financial contributors
Individuals
Forza
£10,484.8 GBP since Jun 2023
Guest
£2,500 GBP since Sep 2023
Incognito
£1,950 GBP since Jul 2020
Guest
£1,910 GBP since Jan 2022
SE15 Community Fund is all of us
Our contributors
160
Thank you for supporting SE15 Community Fund.
Projects
Support the following initiatives from SE15 Community Fund.
build a fundraising and marketing strategy for the SE15CF
A collaboration with Decolonised Networking to provide young BPOC in SE15 the tools, guidance and...
Budget
---
Transparent and open finances.
Total disbursed
£74,511.40 GBP
Connect
---
Let's get the ball rolling!
News from SE15 Community Fund
Updates on our activities and progress.
2023 Update + Extra Support Resources
Dear neighbours, We wanted to bring you up to speed with how things are going with the SE15 Community Fund as it has been a while since we sent out an update. As of January 10th, the fund has redistributed over £53,000 to neighbours in SE15...
Read more
Take any meter readings by this evening!
*Meter Reading day Thursday 31st March 2022.* Hi everyone Just in case you haven't already heard, it's a good idea to take gas and electricity meter readings on March 31st. Regardless of what type of meter you have, smart or otherwise. - No...
Read more
Conversations
Let's get the discussion going! This is a space for the community to converse, ask questions, say thank you, and get things done together.
Receiving funds cancelled
Published on November 9, 2022 by Peace Ugochi
I want to find out if this support is still on or is there any change as my application for the month of September was rejected, i am wondering what the reason was? And since then i have not received any further support from this platform....
About
---
What is the SE15 Community Fund ?
The SE15 Community Fund offers financial help to people living in the SE15 postcode. This fund can be used for any purpose. There is no judgement, nor is there any obligation to pay back the money. We are a group of SE15-based neighbours who believe in helping our neighbours when they are in need - on the basis of solidarity, not charity. 
Am I eligible to receive help from the fund ? 
This fund is available to anyone currently living in the SE15 postcode, however, the grant is limited to 1 application per household rather than per resident.
You must upload recent proof of address,
confirming that you live within the SE15 postcode. You do not have to provide any evidence of what the expense will be covering, but we do ask that you use the grant in good faith. We do not require any more personal details - feel free to just upload the initials of your name when making an Open Collective personal profile in order to remain anonymous. For those with no fixed address, please get in contact at
[email protected]
as we will still try our best to help. 
How do I receive money from the fund?
Please look at our
User Guide
for full instructions on how to claim from the fund via Open Collective. 
Neighbours can apply for up to £50 at a time. Take only what you need, so that others can also get help. Each household can receive cash up to once per calendar month - this limit is intended to ensure that as many people as possible get the help they need. 
Our host normally makes payments on Mondays, Wednesdays and Fridays, however the cutoff point for them is now 1pm on these days. Any expenses that are submitted after 1pm on those days will be picked up in the next batch of scheduled payments.
How can I give money to the fund ?
Anything that you are able to give to support the fund, no matter how small, is greatly appreciated. As a steer, some people might give the equivalent of one days' wages, for a lump sum donation. Even better would be a monthly or even weekly recurring contribution which will help provide more consistent support to fellow neighbours and avoid a situation where the pot is empty when someone needs it. You can contribute via bank transfer, card payment and Paypal. 
For this reason, bank transfers are our preferred method of donation. You will be sent an e-mail containing the bank details and a reference number. This happens almost instantaneously, so please check in your 'junk mail' folder if you can't see it in your 'inbox'. Please quote the payment reference number supplied when you commit to the donation - as this ensures the money is credited to the SE15 Community Fund. 
Who organises the fund and how are decisions made ?
The current administrators of the fund are four SE15 residents who met through local mutual aid groups, created in response to the pandemic. The fund is run in accordance with our constitution, which can be read
here
.
How is my personal data handled?
When uploading your personal data into this fund, your data is covered by the privacy policy of the Open Collective, who are based in the US, and as such data protection is covered by US law rather than UK and EU data laws. Their full privacy policy can be found here:
https://opencollective.com/privacypolicy
. Any personal data received directly by the fund will be handled in compliance with current GDPR regulations. 
Please do not hesitate to message or get in touch at se15commun[email protected] if you need any assistance or have a question.