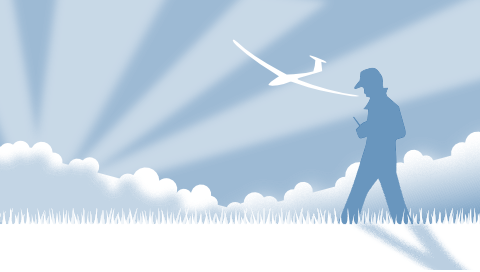 EdgeTX
Free and open source RC transmitter software and tools
Contribute
---
Become a financial contributor.
Top financial contributors
Individuals
Jose Soriano
€50 EUR since Nov 2021
rcvideoreviews
€50 EUR since Nov 2021
Guest
€50 EUR since Nov 2021
Joachim Menzel RC-Hangar15
€50 EUR since Nov 2021
Larry Truesdale
€20 EUR since Nov 2021
Jan
€20 EUR since Nov 2021
MartinHugh
€20 EUR since Nov 2021
Dr. Richard Li
€20 EUR since Nov 2021
Ulf Hedlund
€20 EUR since Nov 2021
David Frech
€20 EUR since Nov 2021
EdgeTX is all of us
Our contributors
48
Thank you for supporting EdgeTX.
Budget
---
Transparent and open finances.
Total disbursed
€1,216.95 EUR
Connect
---
Let's get the ball rolling!
News from EdgeTX
Updates on our activities and progress.
Mixed signal analyzers for our dev. team
Thanks to our backers, we were able to purchase two professional mixed signal analyzers (Saleae Logic Pro 8) for our development team. Capturing high frequency analog and digital signal traces makes it possible to gather insight into commun...
Read more
EdgeTX Partnership Program
We are happy to announce the EdgeTX partnership program! The partnership program will help create a mutually beneficial and supportive relationship between the EdgeTX development team and the radio hardware manufacturers. U...
Read more
About
---
EdgeTX is an operating system for remote control radios used by model airplanes, helicopters, boats, cars, etc. It supports various popular radio link systems used in the R/C hobby (open source as well as proprietary). EdgeTX was created as a branch of OpenTX as a place where innovative ideas and cutting-edge features are developed and field-tested by the enthusiasts of our hobby. 

EdgeTX provides an open-source software that allows users to choose freely from several compatible hardware vendors and operate their Radio Control(RC) models freely, without being bound to closed source systems. EdgeTX allows users to experiment and develop new features without limitations and restrictions by vendors and their commercial interests.

The EdgeTX team works in close cooperation with other open-source/open hardware projects to enable new advances in the field of unmanned flight (UAVs) and radio control systems.

The EdgeTX team is keen to transparently manage the funds raised by donations (either from users or vendors to buy development hardware). Embedded systems development requires expensive measurement equipment & debugging tools. We need radio systems and popular accessories for
testing, often from non-cooperating vendors. Additionally, funds are needed to run an online software build system, e.g. to allow for easy additional language support, and customized software builds for the
various radio hardware platforms.