KeeWeb
Free cross-platform password manager compatible with KeePass
Become a contributor
Top financial contributors
Individuals
E F
$20 USD since Sep 2019
dr4Ke
$20 USD since Sep 2019
STEVE
$20 USD since Oct 2019
Incognito
$10 USD since Sep 2019
Incognito
$10 USD since Oct 2019
Incognito
$10 USD since Oct 2019
Budget
See how money openly circulates through KeeWeb. All contributions and all expenses are published in our transparent public ledger. Learn who is donating, how much, where is that money going, submit expenses, get reimbursed and more!
Donation to KeeWeb (one-time contributor)
Monthly donation to KeeWeb (backer)
Monthly donation to KeeWeb (backer)
Today's balance
$285.46 USD
Estimated annual budget
~ $451.91 USD
KeeWeb is all of us
Our contributors
32
Everyone who has supported KeeWeb. Individuals and organizations that believe in –and take ownership of– our purpose.
About
KeeWeb is a free, open-source password manager compatible with KeePass. The goal of the project is to have a free password manager with polished design that works right in your browser without the need to install anything.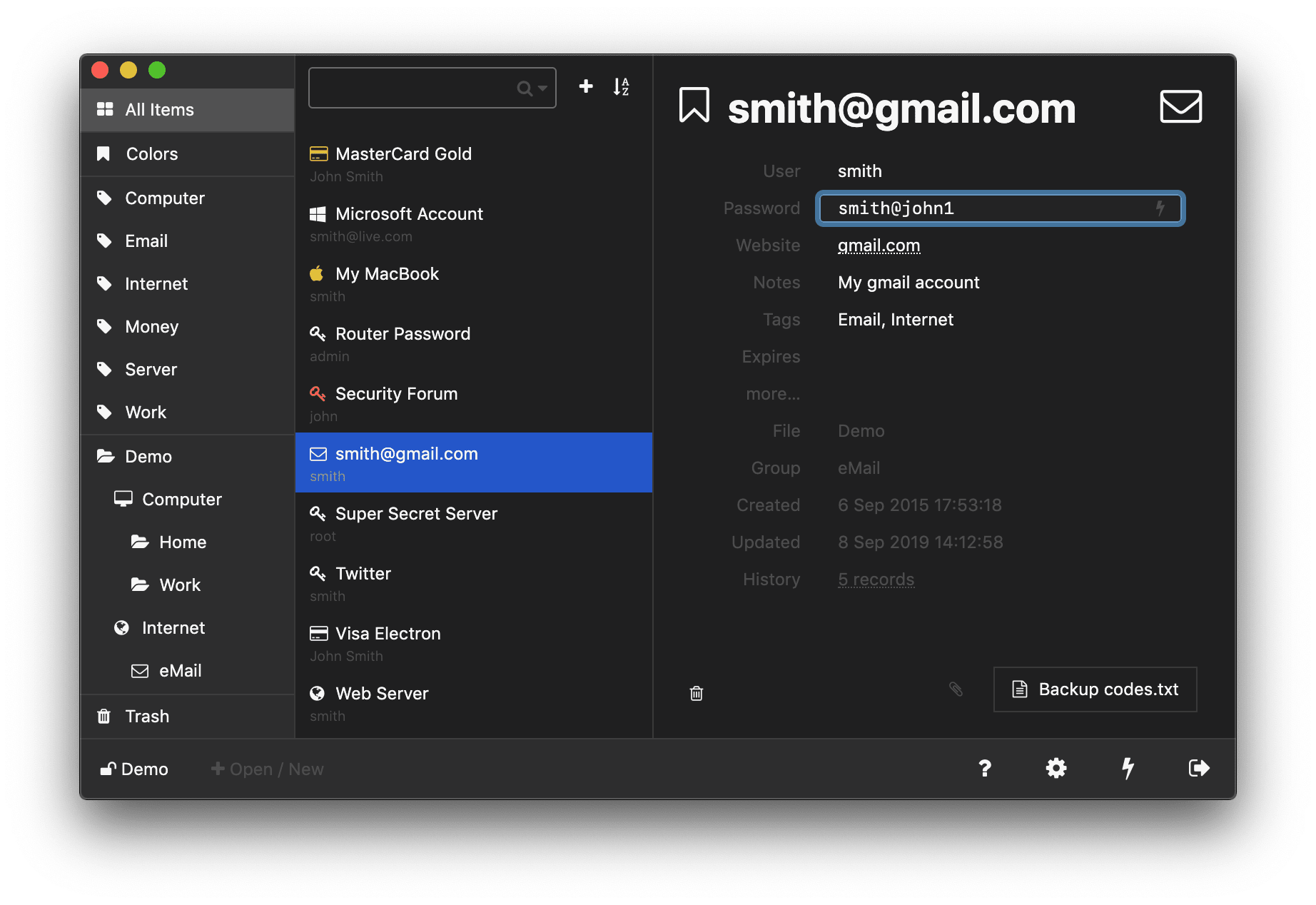 Free and Open
The freedom of KeeWeb can be seen from different angles:
the app is free (as in "free beer") and will always remain free, at least for personal use;
as well as it is and will be ad-free;
KDBX format used in KeeWeb is a well-known format recognized by a lot of apps, there's absolutely no vendor lock-in;
you don't have to install anything to run KeeWeb, just go to app.keeweb.info;
it's built on web technologies, which makes it possible to modify the app with custom CSS and JavaScript, KeeWeb provides plugin API for that;
the source code is available on GitHub, check it out to understand what happens inside your password manager;
KeeWeb can be easily self-hosted in a number of ways;
last but not least, the code is provided under a liberal MIT license, so that other developers can build their apps based on technologies used in KeeWeb.
Quick links
Where does the money go?
KeeWeb is a hobby project, there's no organization or person working on it full-time. There is no plan to have any kind of paid subscription or annoying ads in the app. However there are some costs involved, such as:
code signing certificates for Windows and macOS;
domain names;
resources for testing the app on different platforms;
licenses for software used to create KeeWeb;
hardware tokens for storing private keys;
researching alternatives available on the market;
time spent on answering questions, providing support, debugging, reviewing code, and so on.
Additionally, every donation helps keeping the motivation so that the project continues to exist.
Goals
Short-term goals
cover all costs of building the project and keeping it up-to-date
have an active Apple Developer account to update the certificates
upgrade the hosting solution
allocate more time for the project
Mid-term goals
conduct an external security audit
develop an app for iOS and Android
Long-term goals
have a full-time maintainer
build an enterprise solution