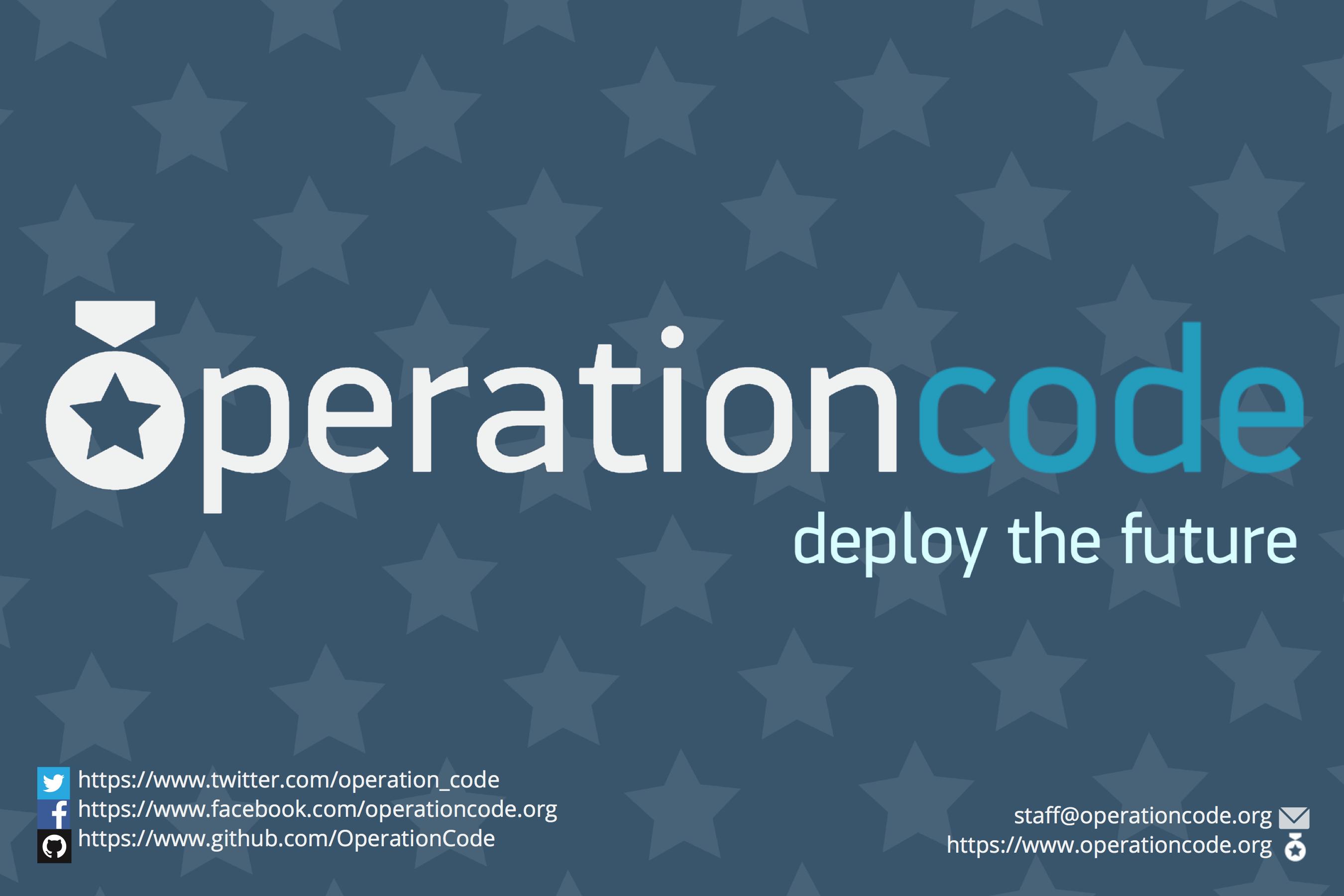 Operation Code
Operation Code has built a community to help veterans and their families get into programming.
Contribute
---
Become a financial contributor.
Top financial contributors
Budget
---
Transparent and open finances.
Refund of "Monthly donation to Operation Code (backer)"
from Operation Code • 4/8/2019
Monthly financial contribution to Operation Code (backer)
from sabio inc • 4/2/2019
Today's balance
$471.75 USD
Estimated annual budget
~ $0.00 USD
Operation Code is all of us
Our contributors
21
Everyone who has supported Operation Code. Individuals and organizations that believe in –and take ownership of– our purpose.
About
Our mission is to help the military community learn software development, enter the tech industry, and code the future! We do this through mentorship, scholarship programs, and community outreach near military bases. Through teaching veterans, transitioning servicemembers, and their families to code with open source projects, we'll be able to help fill our economy's technical talent shortage with our nation's finest.
Our mentorships help to get you on the right path and choose the right code school, we advocate for a more flexible GI bill to help you pay for your education, we offer scholarships to get you to conferences and training, and we curate and make introductions for jobs once you're through school.
Contribute
We need mentors to help our members grow. We need volunteers to help run our organization. We need finances to continue to grow Operation Code.