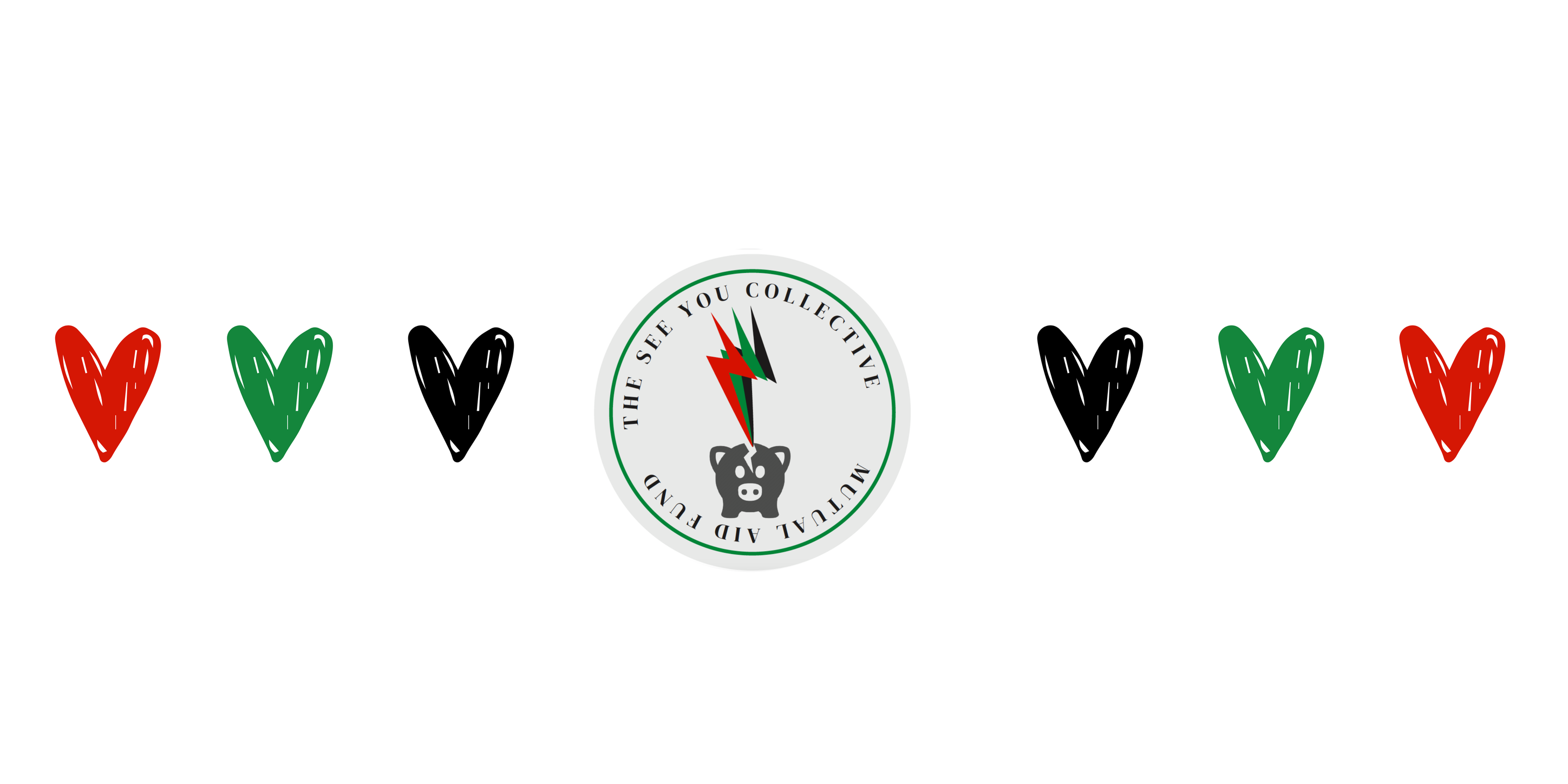 The See You Collective
The See You Collective redistributes funds to community members at Clark University for rent, utilities, medication, and other necessities.
Contribute
---
Become a financial contributor.
Projects
Support the following initiatives from The See You Collective.
Providing funding for Clarkies' living needs (rent, food, medical, clothing, transportation, etc.)
Providing funding for Clarkies' tuition and school expenses (books, software, supplies) as needed.
Top financial contributors
Bea Gerber
$50 USD since Feb 2023
The See You Collective is all of us
Our contributors
4
Thank you for supporting The See You Collective.
Budget
---
Transparent and open finances.
About
---
The See You Collective was started in 2021, originally under the name ClarkU Fair Aid. We formed in response to mid-pandemic tuition hikes and student need left unmet by Clark University's administration; our founders shared the understanding that if an institution can't help us, we have to help each other. We are a collective of students at Clark working to redistribute wealth within our community and ensure that folks have access to more of the funds they need.

The SYC operates on the essential tenets and principles of mutual aid. Providing funds to house and feed our neighbors is not charity, but an act grounded in the knowledge that we all owe care and solidarity to one another, and must collaborate to ensure that our neighbors can afford housing, transportation, medical care, and education. Redistributing what we have to make sure everyone's needs are met is a collective obligation, and our work moves towards that end in a material as well as an ideological sense.

We value action, an anti-saviorist approach, intersectionality, anonymity, and dignity in meeting people's material needs. The SYC and its allies aspire towards a society where all members have the dignity, resources, power, and self-determination to fully thrive. Our mission is realized in the services we provide, as well as in the vision we promote; mutual aid is a radical practice of resistance in a capitalist system, and our work introduces it to members of our community who may not have encountered it before.

We are intentionally disaffiliated from the administration of Clark University.