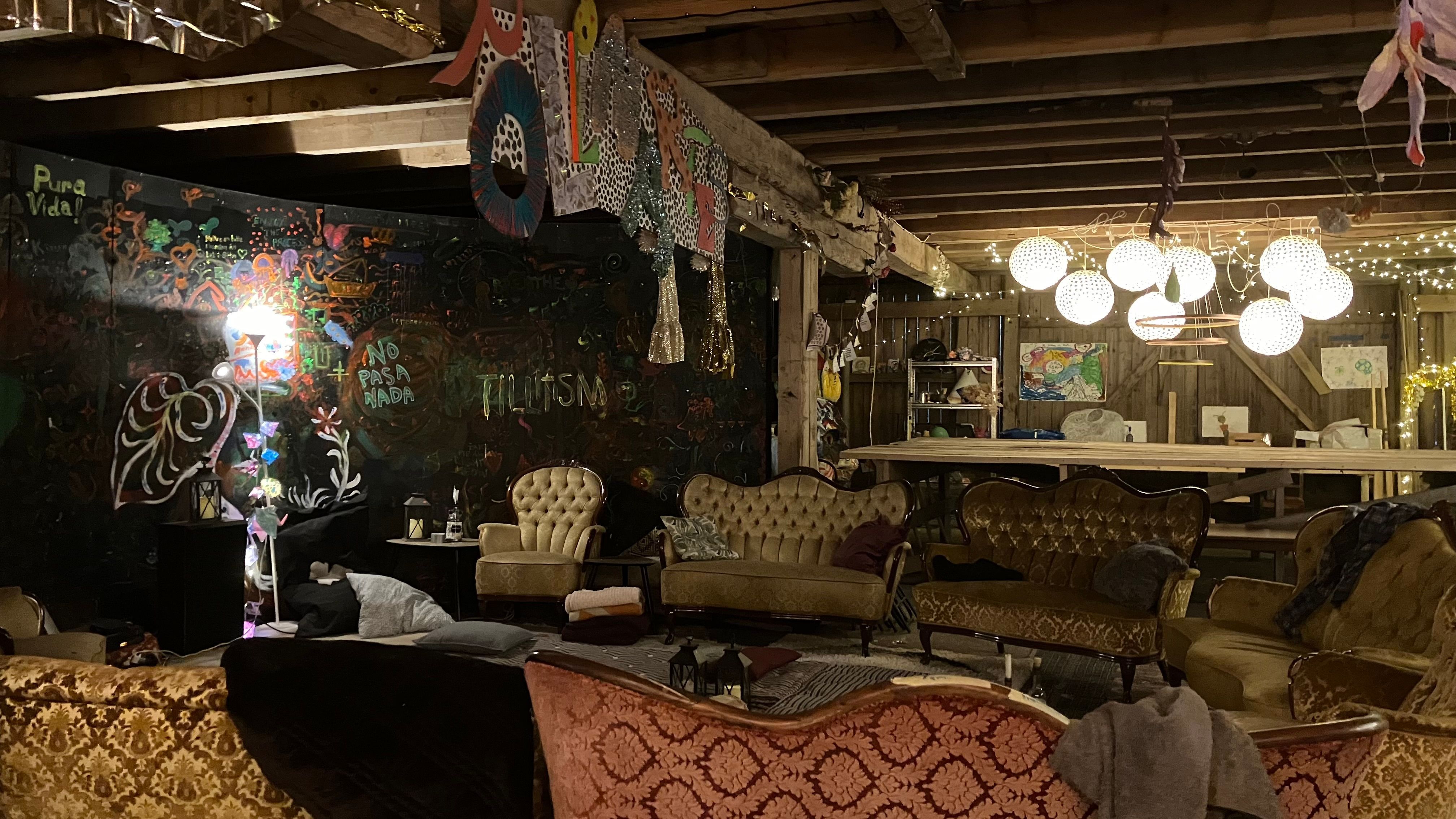 Alversjö
Welcome to the Alversjö membership platform. This is where you become a member to explore the space between dreams and realities.
About
---
We are very glad that you are becoming a member of Alversjö also called the .land-project. Memberships, together with contributions from events, is what lets us have this beautiful land.

Memberships: To become a member you need to pay an annual fee of 600 SEK/year (60€), or 50 SEK/month (5€).

Becoming a member gives you access to the land when there is not an event on the land. It also means that you are part of the community and can run advice processes to do projects at the land or host events. You become a co-creator!

We want to continue being a trust based community. So the responsibility to check your .land membership is on you. We are assuming, that all of us using the land want this project to thrive and continue evolving as an experimental playground for our collective dreams. 

Klick the buttons below to become a member.

PS: The project benefits greatly from the financial liquidity burst of the 600 SEK yearly memberships, so if you can, please take that option.

Donations:  Be it surplus from a burn or you are just feeling extra lavish this month we would love your one time donation. Donations do however not count as memberships, so split up your payment into to transactions if you also want a membership.

Regards
Everyone in the Alversjö community.
Contribute
---
Become a financial contributor.
Financial Contributions
Donate (one time)
Use this option if you want to make a one time donation to the project. This option does not give you a membership, it's just a much appreciated fi... Read more
Projects
Support the following initiatives from Alversjö.
To enable two community members to get married at Alversjö
This space might become the home for the Burner Monastery at Alversjö
Fixing up the Brewery at Alversjö, so all parts of the building are usable.
Alversjö is all of us
Our contributors
228
Thank you for supporting Alversjö.
The Buttefly ...
donate (one time)
€400 EUR
Celia Cox
Membership (yearly)
€120 EUR
Johannah
Membership (yearly)
€120 EUR
Budget
---
Transparent and open finances.
Total disbursed
€589.32 EUR
| Tags | # of Expenses | Amount (EUR) |
| --- | --- | --- |
| no tag | 4 | €587.37 |
Contributions received
228
Amount collected
€7,079.84
| Tiers | # of Contributions | Amount (EUR) |
| --- | --- | --- |
| recurring | 127 | €6,500.00 |
| one-time | 101 | €579.84 |
Connect
---
Let's get the ball rolling!
News from Alversjö
Updates on our activities and progress.
Welcome and thank you!
Dear member of Alversjö.land We realized in our last Sunday meeting that we never officially welcomed you, so we do that briefly with this. Have you heard that we finally made everything clear with the bank and now really own the land? Some...
Read more